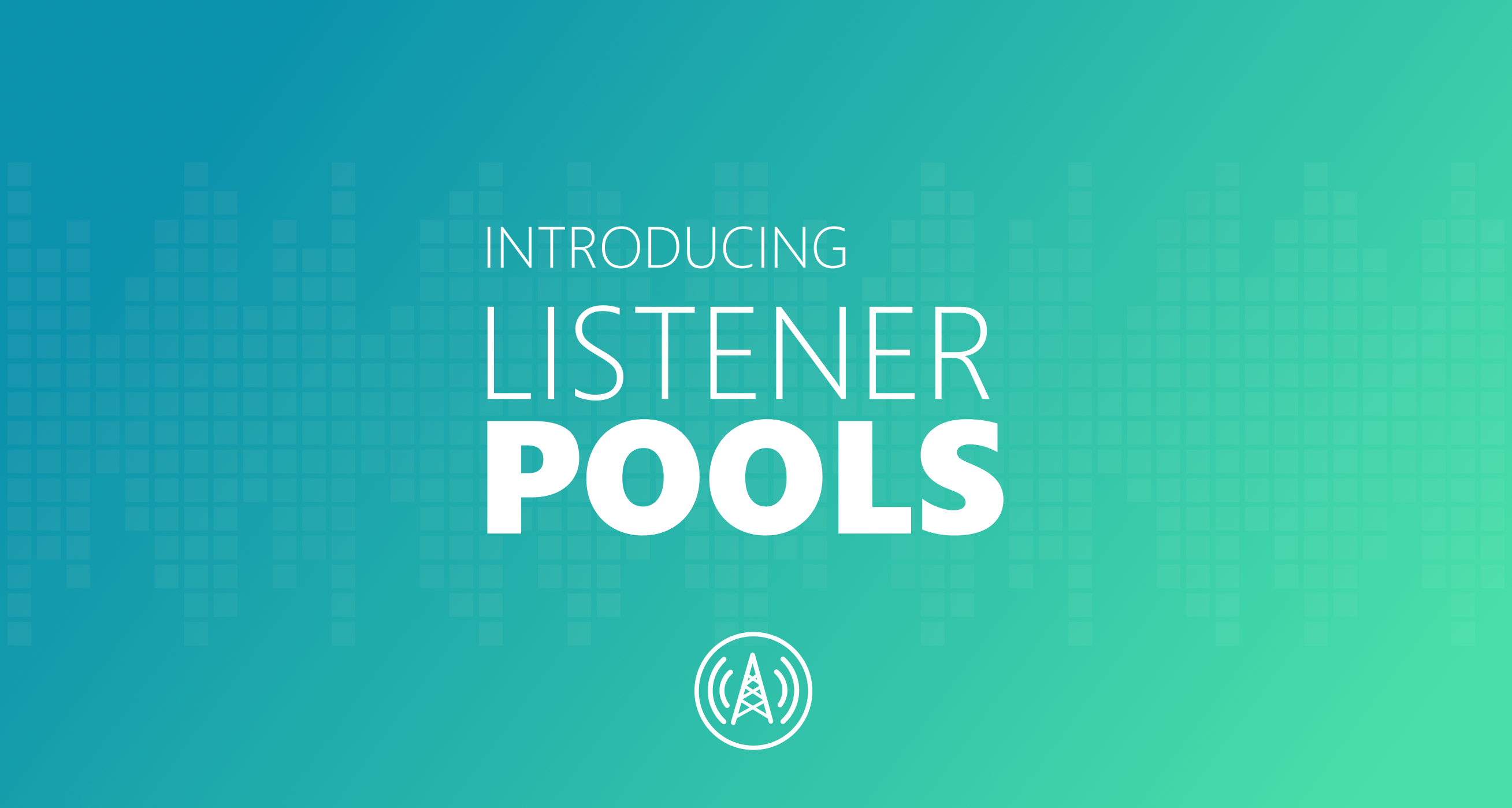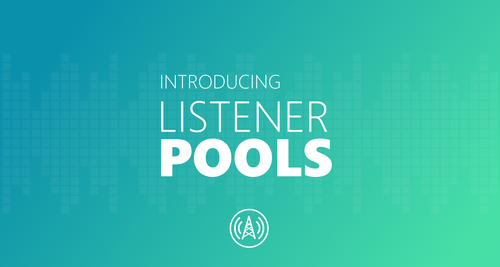 We're pleased to introduce Listener Capacity Pools, which combines the listener capacity across the streams on your account. This new model for managing listener capacity can reduce costs by allowing unused listener slots to by used by your more popular streams, and reduces the burden of managing many streams at scale.
All existing customers are now upgraded to pooled listener capacity with no action required and no changes to your monthly bill. However, with the introduction of Pools, the pricing structure for new streams is changing. Visit our Pricing page for more information.
With this upgrade, all streams are now able to broadcast at a bitrate of up to 192 kbps for higher quality, at no additional cost.
How Listener Pools Work
When you sign up for Radio Mast streaming, a Listener Pool will be created for you. Each Listener Pool has an adjustable number of listener slots and a quality level (audio bitrate) available to streams that use it. Visit our Pricing page to find out more about how it scales.
Multiple Listener Capacity Pools can be created if you have different groups of streams you need to reserve or limit capacity for. This allows you to optimize costs when you have different quality levels.
Other Enhancements
Pools feature a Standard quality of up to 192 kbps, and bitrates of up to 320 kbps or lossless Ogg FLAC are available by upgrading the Quality of your Listener Pool. To change the bitrate of your stream, simply change the bitrate in your encoder and reconnect.
Listener Pools also have an overage option, for broadcasters who need the flexibility of never hitting a cap. Read more about Overage here.
Learn More