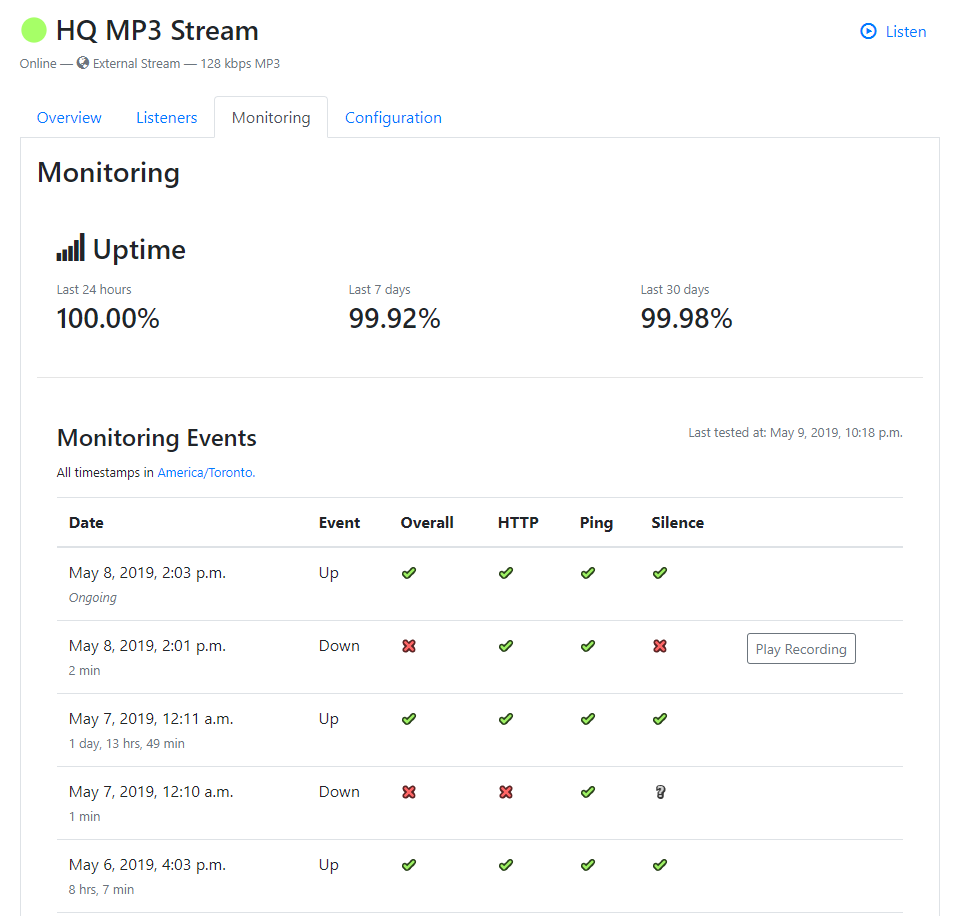 Uptime Stats, History, and Analysis
Find out your true stream uptime so you can be confident you're being heard.
Radio Mast performs a series of tests on your radio stream every minute, and keeps those results for 3 months.
When Radio Mast detects a problem, we automatically perform a root cause analysis to determine the source of the outage and give you a head start on fixing it:

Stream Uptime Monitoring
See your 24 hour, 7 day, and 30 day radio stream uptime. Uptime is measured every 60 seconds.
Compatibility
Radio Mast monitors Icecast, Shoutcast, RSAS, and other HTTP audio streams. Compatible stream providers include leanStream, Live365, and more!
Alert Policies
Customize your downtime thresholds so you only get alerts when you need to take action.
Unlimited Alerting Contacts
Add multiple alerting contacts to ensure the right people get notified when there's a problem.
Auditing
Detected silence is recorded to help you identify what went wrong and audit silence thresholds.
Add your stream URL
Choose an email contact
Customize your alerting policy