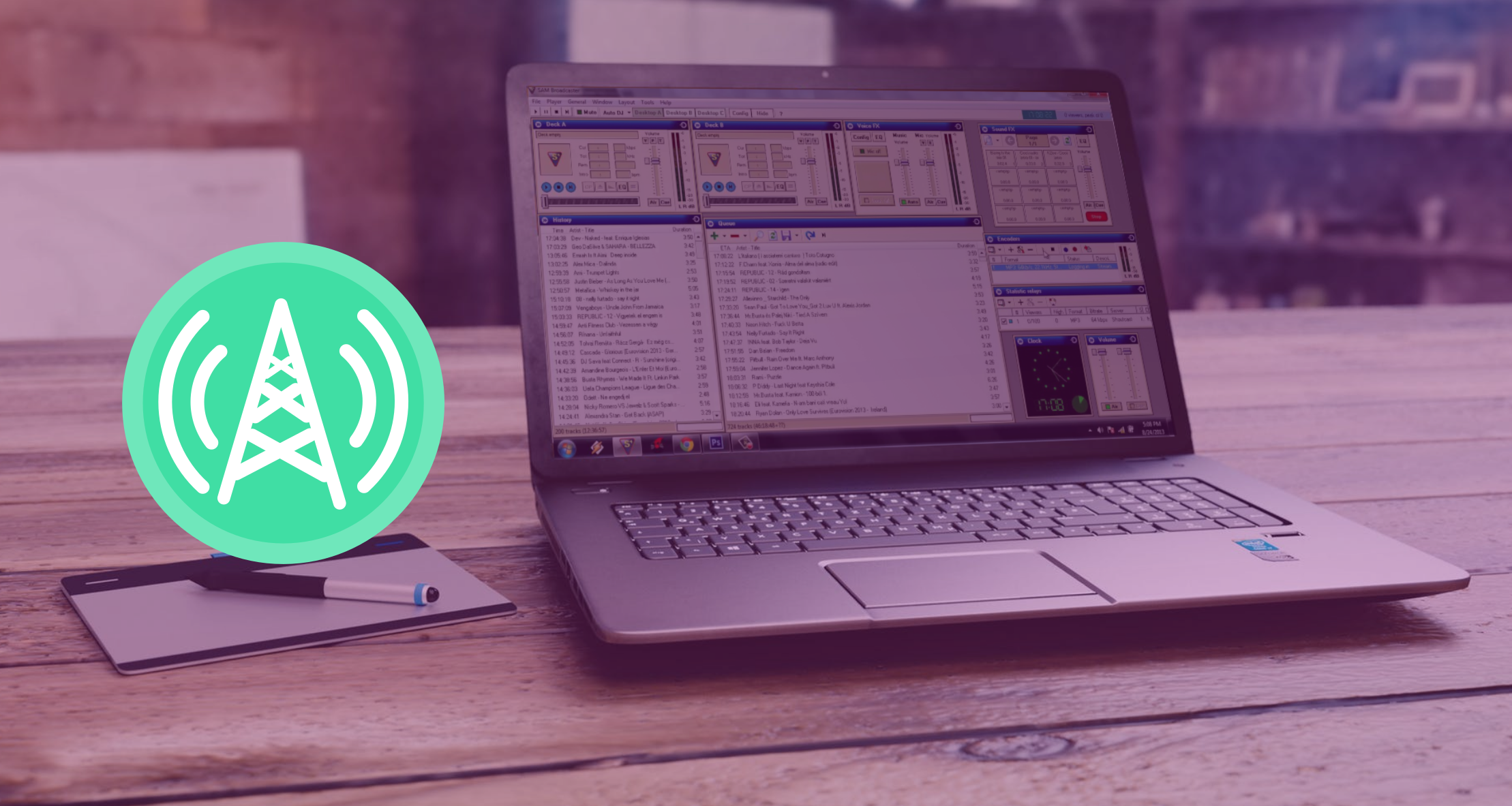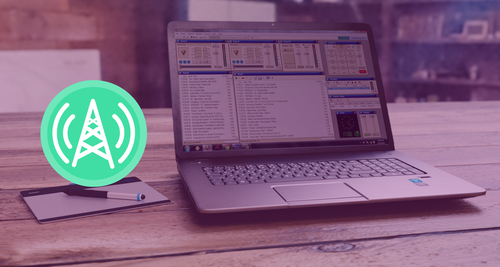 While we recommend using our Rocket Broadcaster encoder with the Radio Mast Streaming Network, you can also use any other Icecast compatible encoder that meets your needs. One popular option is SAM Broadcaster because it provides some radio automation too. SAM Broadcaster has a free trial, but if you want to use it regularly, you will need to purchase a copy. The SAM Broadcaster screenshots provided in this article are from the free trial version.
How to set up SAM Broadcaster with Radio Mast
Step 1) In your Radio Mast account, select Steams > Overview > Other Software. (Note that your individual connection details will vary from the example presented below. Do not use the details presented in the example screenshot below.)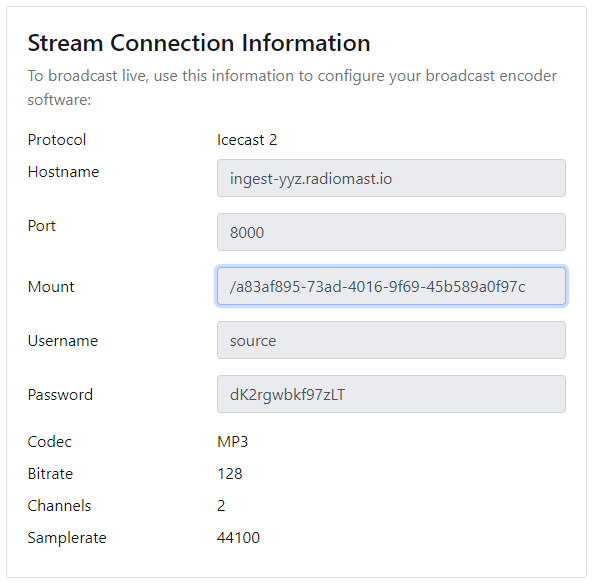 Step 2) Once you have downloaded and opened your copy of SAM Broadcaster Pro, select Windows > Encoders from the menu at the top of the SAM Broadcaster Pro interface.
Step 3) In the Encoders window within the SAM Broadcaster interface, click the '+' button to add the details from your Radio Mast Stream Connection Information.

Step 4) Once you click on the '+' button, a new window in SAM Broadcaster will prompt you to choose a plugin. In the example below, we chose MP3, but you can change which codec you use in your Radio Mast stream configuration. The Radio Mast Streaming Network is compatible with all AAC and MP3 codecs. Choose the codec that is appropriate for your content. Read more about the different audio codecs here.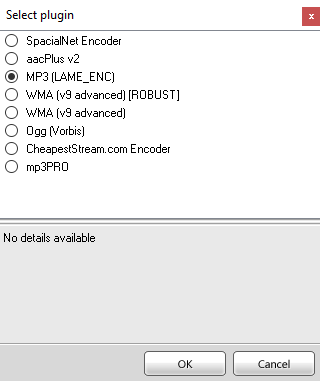 Step 5) In the Server Details tab, select Icecast as the server type, then select Icecast 2, as shown below: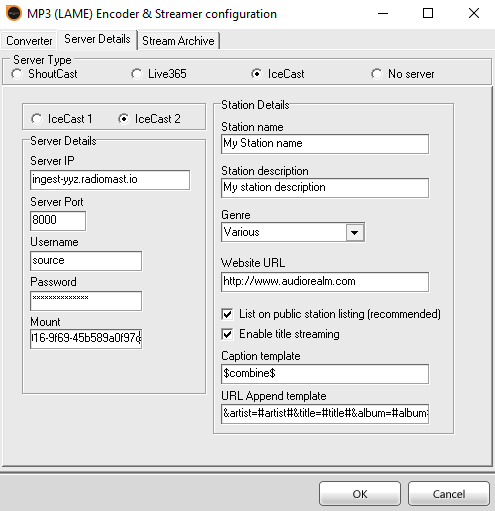 In the Server Details box, copy and paste all the details from your Radio Mast Stream Connection Information into the textboxes provided. In the Server IP textbox, enter the Radio Mast Hostname. Enter the Username, Password and Mount exactly as they appear in the Radio Mast Stream Connection Information. Then click 'OK' to save your settings.
Step 6) Use SAM Broadcaster to curate and present your content. When you are ready to broadcast, click the 'play' button in the SAM Broadcaster encoder window.

Step 7) When you want to disconnect the encoder and stop broadcasting to Radio Mast, press the 'stop' button in the SAM Broadcaster encoder window.
Congratulations, you're now broadcasting live on Radio Mast using SAM Broadcaster.
---
In this article, we covered how to configure SAM Broadcaster to connect and broadcast live to a stream hosted on Radio Mast. If you have any questions about this article or Radio Mast, get in touch!