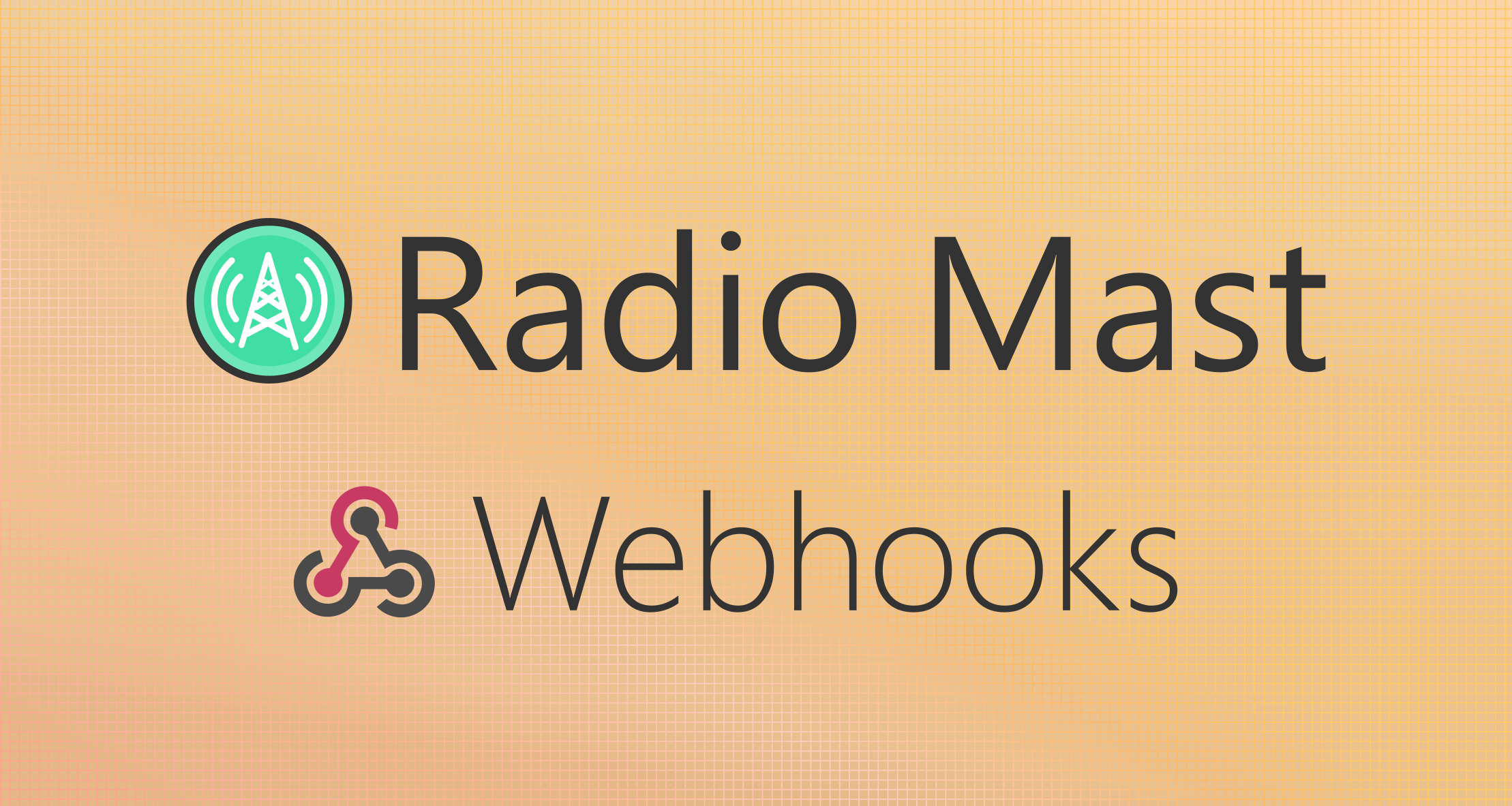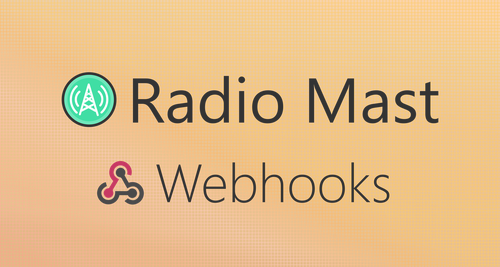 We're pleased to announce Webhooks for Stream Monitoring are now available, allowing you to integrate radio downtime notifications into your website or service and create custom actions.
What is a Webhook?
A webhook is an HTTP request or "callback" sent from Radio Mast to another web application. When your stream goes down or comes back online, Radio Mast can send a webhook to notify your web application about what just happened. This powerful mechanism allows you to create custom actions that happen when the status of your stream changes.
Using Radio Stream Downtime Webhooks
What kind of custom actions can you create with webhooks? Here's some ideas:
Build custom alerting workflows without coding using Automate.io or Zapier.
Use Automate.io or Zapier to alert you via SMS when your stream is down.
Use Radio Mast to trigger an on-air light in your studio, controlled by an Arduino.
The sky's the limit - Create your own solution tailored to your radio station's unique needs.
Webhooks are available as a type of Alert Contact in Radio Mast, so you can customize how much downtime to tolerate before sending alerts. Webhooks are included with all stream monitoring plans.
---
Ready to get started?
Questions?
Have questions about stream monitoring or using webhooks? Get in touch and we'd be happy to help!